Uncommon Plant Communities
The Tahoe Region supports a wide range of plant community types. Uncommon plant communities protected by TRPA are the high elevation Freel Peak cushion plant community and the deepwater plants in Lake Tahoe. The uncommon plant communities' standards were established to "provide for the non-degradation of the natural qualities of any plant community that is uncommon to the Region or of exceptional scientific, ecological, or scenic values." These unique plant species are under threat from climate change and recreation impacts. Programs such as fencing around sensitive plants near recreation areas aim to protect the Region's uncommon plant communities.
Indicators
THRESHOLD CATEGORY

REPORTING CATEGORY

INDICATOR
THRESHOLD CATEGORY

REPORTING CATEGORY

INDICATOR
Evaluation Icon Legend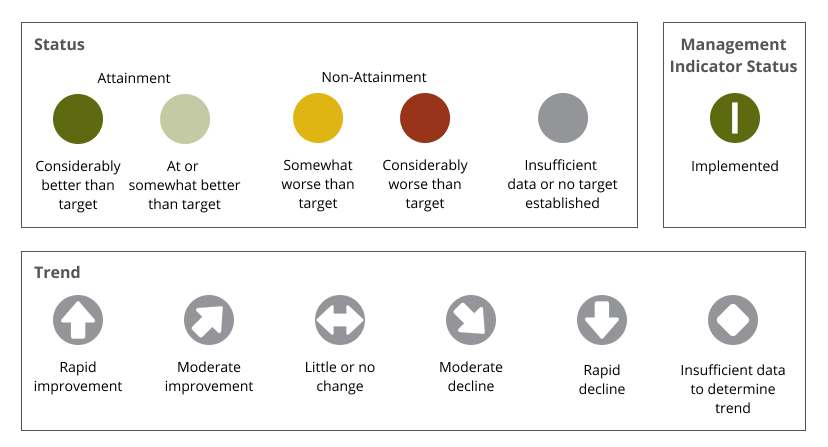 Note: Thresholds reported as "Implemented" refer to thresholds that were adopted as policy guidance in the development of the Regional Plan. In these cases, the subject policies, ordinances, or environmental protections have been incorporated into the TRPA Regional Plan and TRPA Code of Ordinances.