Sub-Regional Visibility
Threshold standards for "visibility" were established to protect the unique aesthetic scenic values of the Tahoe Region. Visibility measures the distance at which an object or light can be clearly discerned by the human eye. Sources of locally generated haze pollutants include entrained/suspended roadway particles, vehicle emissions, residential wood burning, campfires, prescribed fires, and wildfires. Some particles responsible for the degradation of sub-regional visibility in the Tahoe Basin include dust and other pollutants transported into the Basin from areas as far as Asia. Regional programs such as increased street sweeping and work to improve forest health aim to increase sub-regional visibility. The sub-regional visibility threshold standard established local visibility objectives for South Lake Tahoe.
Indicators
THRESHOLD CATEGORY

REPORTING CATEGORY

INDICATOR
THRESHOLD CATEGORY

REPORTING CATEGORY

INDICATOR
Evaluation Icon Legend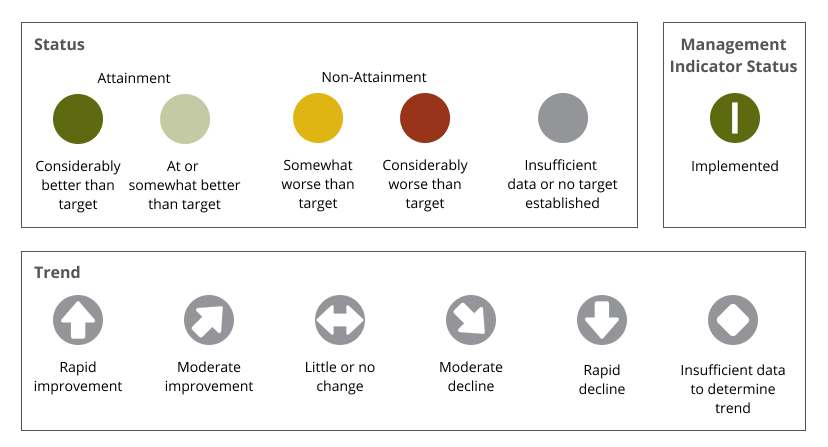 Note: Thresholds reported as "Implemented" refer to thresholds that were adopted as policy guidance in the development of the Regional Plan. In these cases, the subject policies, ordinances, or environmental protections have been incorporated into the TRPA Regional Plan and TRPA Code of Ordinances.