Nitrate Deposition
Nearly 78 percent of the air we breathe is nitrogen gas (N2). Atmospheric N2 is converted to nitrogen oxide by lightning, sunlight, and fossil fuel, and biomass combustion. Excessive nitrate discharge into the air and subsequent deposition into the water can negatively impact water quality. Atmospheric sources of biologically available forms of nitrogen have been linked to declines in lake transparency because different forms, such as nitrate and ammonium, provide nutrients for attached and free-floating algae. Nitrogen oxide can come from in-Basin sources such as car exhaust as well as from factory pollution far away. Regional programs such as increased transit and bike trails aim to reduce nitrate deposition into Lake Tahoe.
Photo by UC Davis - Tahoe Environmental Research Center
Indicators
THRESHOLD CATEGORY

REPORTING CATEGORY

INDICATOR
THRESHOLD CATEGORY

REPORTING CATEGORY

INDICATOR
Evaluation Icon Legend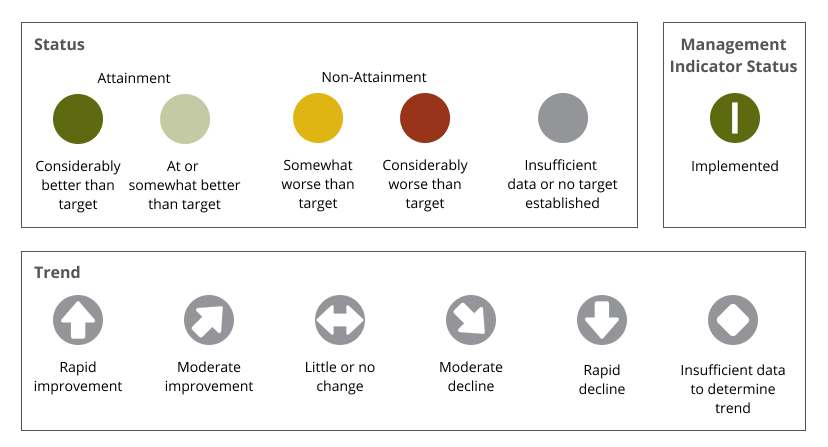 Note: Thresholds reported as "Implemented" refer to thresholds that were adopted as policy guidance in the development of the Regional Plan. In these cases, the subject policies, ordinances, or environmental protections have been incorporated into the TRPA Regional Plan and TRPA Code of Ordinances.