Nearshore (Littoral) Lake Tahoe
The littoral zone of Lake Tahoe is more commonly referred to as the "nearshore". The nearshore includes the area of the lake with a depth shallower than 30 feet, or to a minimum width of 350 feet from the shoreline. It is the area of the lake that people interact with most when visiting Lake Tahoe and engaging in recreational activities such as viewing, wading, swimming, enjoying paddle sports, and boating. The nearshore is impacted by influences such as increased nutrients from runoff caused by ground disturbance and invasive species. Programs such as stormwater filtration basins are aimed at improving the water quality of the nearshore.
Indicators
THRESHOLD CATEGORY

REPORTING CATEGORY

INDICATOR
THRESHOLD CATEGORY

REPORTING CATEGORY

INDICATOR
Evaluation Icon Legend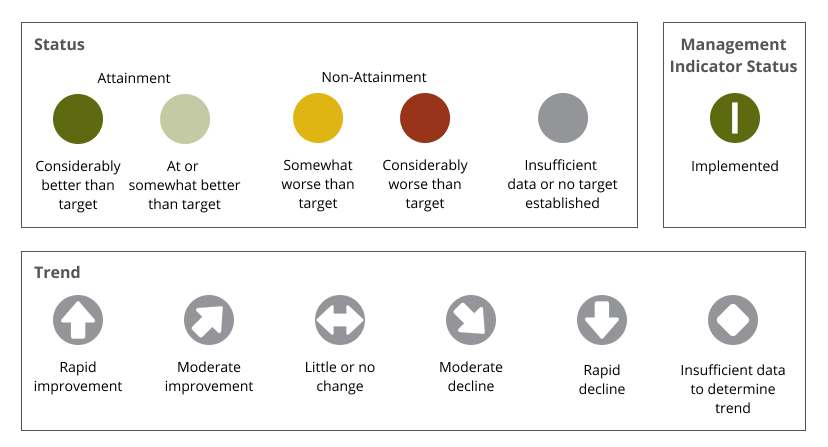 Note: Thresholds reported as "Implemented" refer to thresholds that were adopted as policy guidance in the development of the Regional Plan. In these cases, the subject policies, ordinances, or environmental protections have been incorporated into the TRPA Regional Plan and TRPA Code of Ordinances.