Lake Habitat
Fish habitat in the Lake includes spawning, feed, and cover habitat. Gravel substrates composed primarily of rocks smaller than 64 millimeters and larger than two millimeters in diameter are used for spawning by native minnow species, while substrates primarily composed of larger diameter cobble, rocks, and boulders are used for foraging and for cover by a variety of fish species. The removal, rearrangement, or covering of fish habitat can negatively impact habitat in Lake Tahoe. Regional efforts such as limiting impacts of piers and reducing fine sediment into prime fish habitat aim to improve overall lake habitat.
Indicators
THRESHOLD CATEGORY

REPORTING CATEGORY

INDICATOR
THRESHOLD CATEGORY

REPORTING CATEGORY

INDICATOR
Evaluation Icon Legend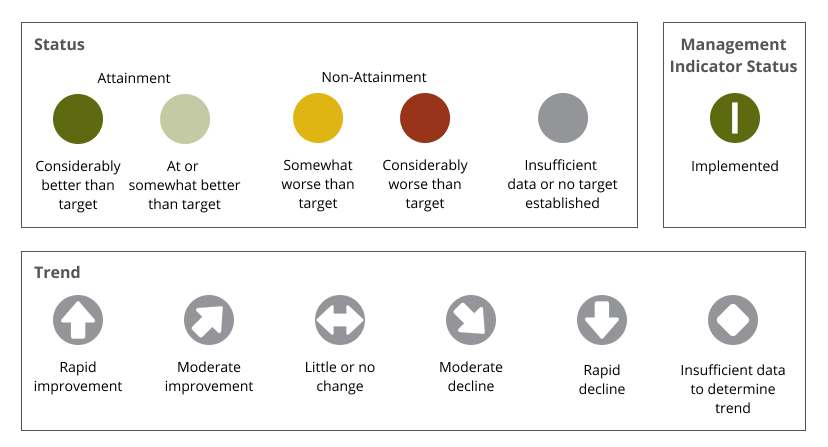 Note: Thresholds reported as "Implemented" refer to thresholds that were adopted as policy guidance in the development of the Regional Plan. In these cases, the subject policies, ordinances, or environmental protections have been incorporated into the TRPA Regional Plan and TRPA Code of Ordinances.